Free Pick-Up &
Return Service

We Guarantee
The Strictest Control in Second Life Devices
Functional Devices
No risks, no fake parts. Our product portfolio complies with manufacturer standards.
Strictest Control
Our devices are living their second life, while still having their best quality inside and outside.
2-Year Warranty
Device, accessories and battery are fully covered, plus an extra Free Pick-Up and Return Service.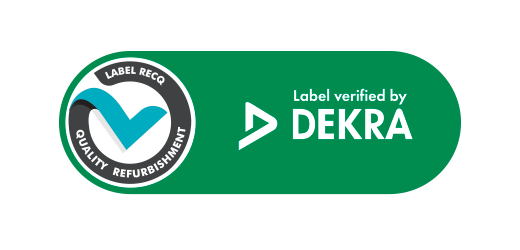 Our products are checked and certified by specialists.
Check out our Certifications!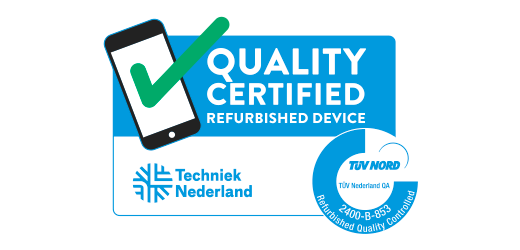 Customer Reviews
What our customers say about our products

"I had some doubts about whether I should buy a new one. It works fine! There is no indication that this is a second hand device. The battery lasts a long time; it was packaged with care, together with a new charger. So I certainly do not regret my choice of a Renewd® device."

"Almost as good as new, some small traces of use but when using a case this is no longer visible. Device runs smoothly, good battery condition. Nice extra: eco cheques are accepted on this phone!"

"I have to say that my son is happy with his present! It's like a brand new phone in a great box!"

"This device is as good as new, not the slightest scratch.
Everything works tip top on this Renewd® (refurbished) iPhone 8 64GB Spacegrey. Battery condition is 100% (new). So these are indeed perfect devices for an attractive price. Why buy a new one when you can save 150€ for the same device?"

"It's a pretty damn good phone. "

"Today I received my perfect iPhone SE. It was supposed to be used but it really looks brand new. Just a tiny scratch."

"I ordered an iPhone 8, delivered the next day, and it was a beautiful iPhone, like new. Thank you, I am super happy with this iPhone"
We Forest
We care about sustainability. Not just with our products, but even further! That's why we are teaming up with WeForest, and contributing to reforestations in Ethiopia one iPhone at a time.

The European Sustainable Consumption Pledge
All of our devices contain Functional Parts. No fake parts or alerts of incompatibility on your device.


Join the conversation!