100% Original
Apple Parts
Quality Control
on 83 points
Free Pick-Up &
Return Service
Of course! All our products are proudly labeled with the
Refurbished Certificate!
Learn more about it!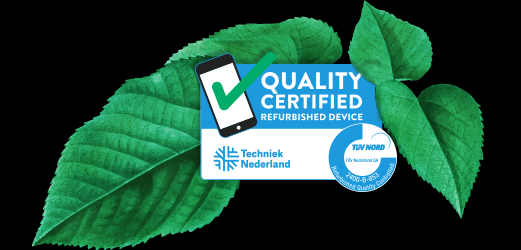 Our Promise
The Best Quality in Environmentally Responsible Devices
100% Original Apple Parts
All our devices fully contain Original Apple Parts. No hassle with fake or third-party parts or any alerts of incompatibility on your device.
Strictest Quality Control
All our devices are thoroughly controlled by certified specialists. 83 Quality Checkpoints are controlled.
2 Year Warranty
We are so confident about the Quality of our Renewd devices that we offer a 2 year warranty with free Pick-Up and Return Service included.
We Are Always Nearby
You Can Currently Find Us Here Annually, about 42 tons of e-waste is produced worldwide. A lot of devices that can be reused or recycled are thrown away too easily. This is a great shame for all the materials that are used in the production. For example, 100 litres of water are used in the production of a single iPhone and an average of 55.5KG of CO2 is emitted on top of that. So when you choose a Renewd device, you not only save on your costs, but also on the environment! This way, we give the iPhone a second life. Renewd: Greener & Affordable