All devices from Renewd are labelled with the Refurbished Certificate.
If you buy a device with the certificate, you're sure that the product is of high quality. According to the guidelines of the certificate, a company should professionally test the iPhone on at least 50 points. At Renewd®, we don't stop at 50 points. Our Quality Control makes sure that the devices are tested on 83 points. Additionally, devices with the Refurbished Certificate are accompanied with 2 years of warranty. The warranty applies to the device, the accessories and even to the battery. With the introduction of the Certificate, a uniform subdivision has also been made between the different grades of pre-owned devices: "As good as new", "Barely used", and "Visibly used". However, we prefer to place our Renewd® devices in none of these categories, as we have only one grade: Premium Quality. On the other hand, our custom White Box Solutions can be placed in these different categories, each category coming with its own price and availability.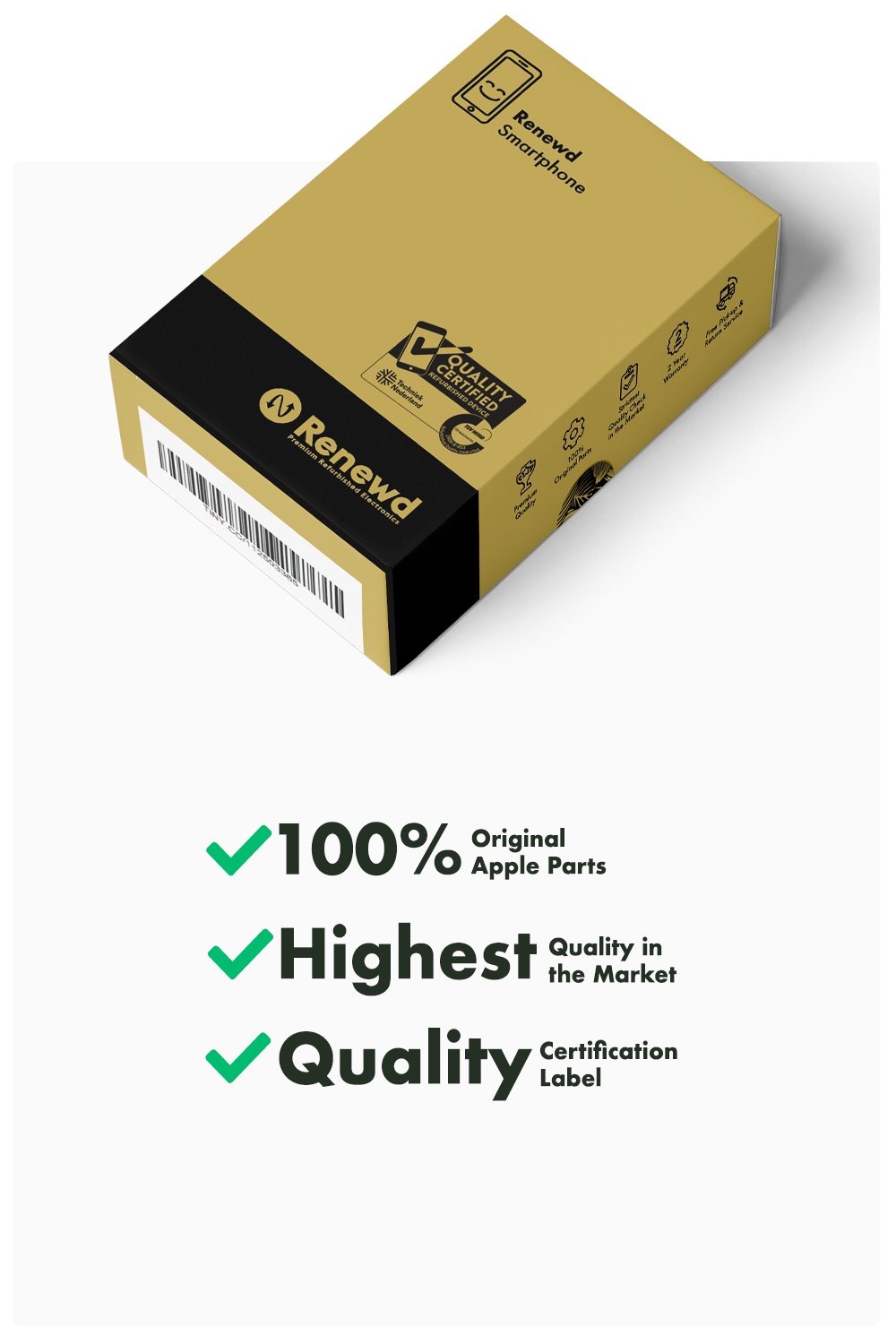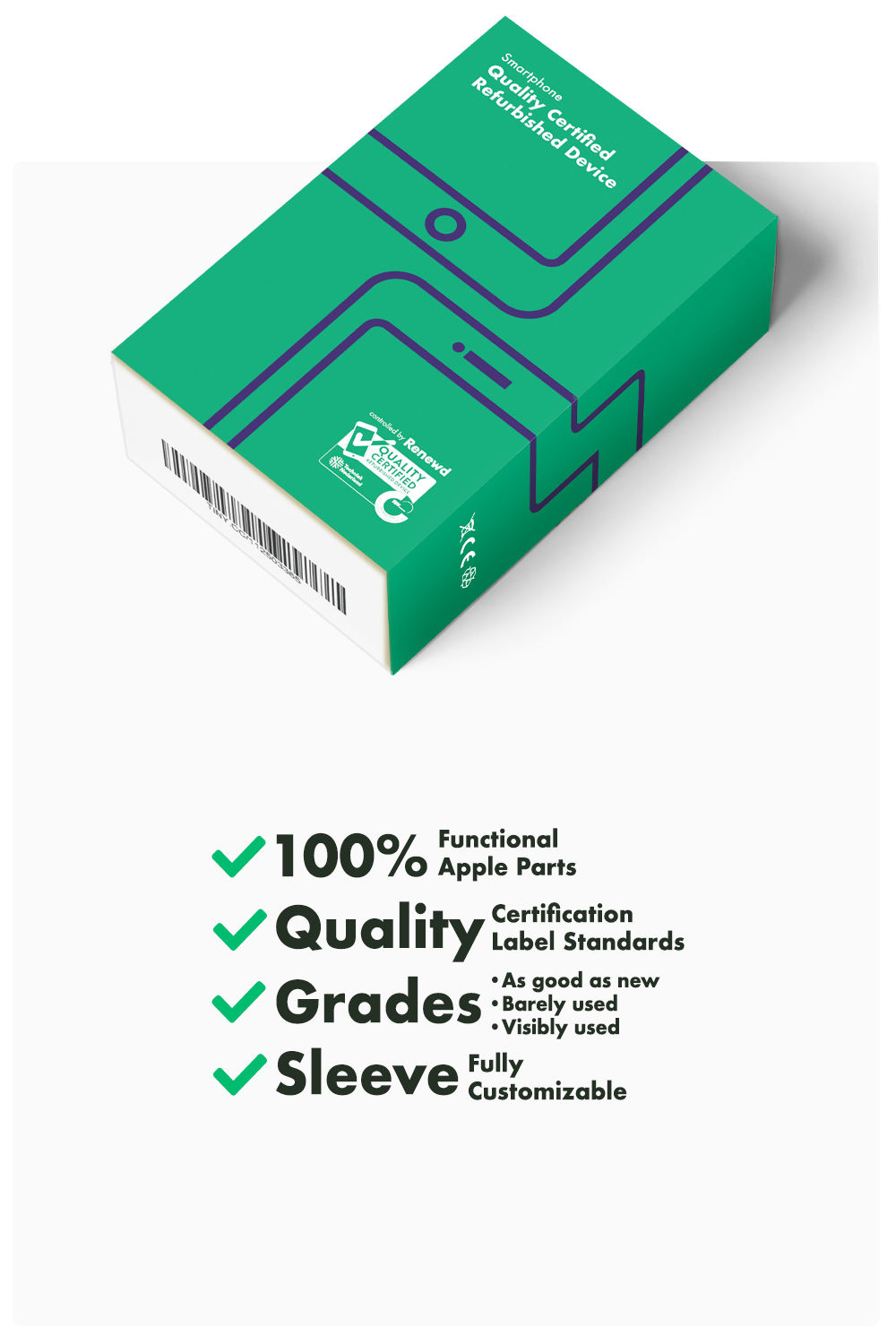 Device Enrollment Program (DEP)
We  can enroll your pre-owned devices with DEP in MDM. With MDM, you will be able to control all your devices from one central spot. All Apple devices have a built-in, secure management framework that enables IT to manage and configure settings and enable certain security features remotely over the air. IT can easily create profiles to setup everything users need to be secure and productive. Manage with a light touch without having to lock down features or disable functionality.