Renewd for Business
Simplicity for everyone – A great opportunity
Refurbished for Business. With Apple Business Manager, it's possible to manage your Apple Devices from one central spot. It is the perfect tool for businesses that work with iOS devices for their employees. Until not so long ago, it was only possible to work with Apple Business Manager when you were working with brand new iPhones… Not anymore! Due to a change in Apple's policy, refurbished iPhones can be used with Apple Business Manager as well.
The choice for Apple
A first easy step
With devices from Apple, you'll have the power to stay ahead of your competitors, to stay productive and to work without any threats to your privacy. Apple is innovative, and leading in terms of reliability and usability. Additionally, Apple devices last longer than any Windows device and have a higher residual value.
Refurb for governments
With the seamless connection between iOS and macOS devices, we make sure that everyone can connect with one another, with your personal data safer than ever before. The ideal solution for governmental institutions. Managed from one central spot, only accessible to those people that should have access.
Refurb for small businesses
Renewd can be your partner in implementing refurbished devices (managed with MDM) in your company. Switching to new software and hardware can be a real pain in the ass, and we're certain you don't want to spend much time on it. We can take it off your hands and make sure you'll start using our devices in no time!
Refurb for the Building industry
Nowadays, everyone needs to be able to communicate. A great example are businesses in the building industry. Working on different places and projects, your employees still need to be able to get in touch. Managed from a single spot, our refurbished iOS devices are the ideal solution for your business. Choosing refurbished

Contributing to a better world
Refurbished: the perfect choice for your business. Sustainability is getting more and more important in today's world, and with the simple switch to refurbished, you're contributing to a more sustainable environment. Around 100 liters of water and 134 kg of raw materials are being used for the production of a brand new iPhone. A simple calculation turns out that choosing for refurbished hardware will have a big impact on the environment. What are you waiting for?
Moreover, choosing refurbished will save you a lot of money as well. In comparison to brand new iPhone devices, you can save up to thousands of euros, when you're switching to our Quality Certified Refurbished Devices.
The Best Quality

The only right choice
Electronic hardware is used very intensive in businesses. Therefore, it is a logical choice to choose for products with outstanding quality, as the products have to last a long time. For your business, the only choice that makes sense is the choice for Renewd. Renewd is the only brand of refurbished products that is using 100% original Apple Parts for their devices.
Additionally, all iPhone devices of Renewd are Quality Certified Refurbished Devices. The Certificate is supported by both the consumentenbond, TÜV, and the government of the Netherlands. If you choose Renewd, you choose top quality Refurbished products.
Complete Warranty
Protected like a Consumer 
In addition, another benefit from choosing for Renewd refurbished devices, is the warranty that you'll receive when buying our devices. When you're buying a Renewd device, you will always enjoy our free Pick-up & Return Service, included in the 2 years of warranty we provide. Even the battery and accessories are included in our warranty!
With your Mobile Device Management (MDM), it will be easier than ever before to manage your electronic devices. All Apple devices have a built-in, secure management framework that enables IT to manage and configure settings and enable certain security features remotely over the air. IT can easily create profiles to setup everything users need to be secure and productive. Manage with a light touch without having to lock down features or disable functionality.
We can make this happen for you. There is just one thing we need: Permission. We can enroll your (refurbished) devices in DEP. The possibilities are endless. When you give us this permission, you give us a temporary authorization to enlist the devices in the Device Enrollment Program.  The user of the device will have a period of 30 days to revoke the registration. In conclusion: it's very easy, right? An overview off all users that are working with one of your refurbished devices, controlled by you.
Roles
Delegate admin privileges and manage content across locations
Content
Purchase apps in bulk and manage licenses for users.
Devices
Enroll devices so that they can be setup automatically with MDM.
There are several providers that you can use to manage your devices that are enrolled in MDM. Below you'll find some examples. No matter which software you're using for managing your devices, we can help you with enrolling your refurbished devices in MDM/DEP.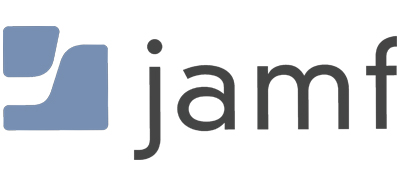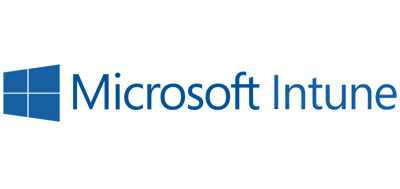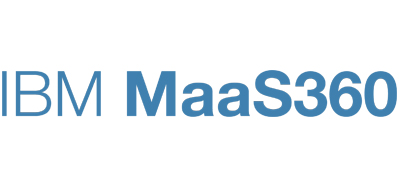 Privacy
The information of your employees is always private.
Apple believes that privacy is a fundamental human right, and we agree. The only thing we need access to is your MDM server. With access to this server, we can enlist all your preferred devices to the Device Enrollment Program. All your work data is safe, and personal data stays private. Everything will be taken care of with just one permission.
Data MDM can acces:
Device name
Phone number
Serial number
Model name and number
Capacity and space available
iOS version number
List of installed apps
Data MDM cannot acces:
SMS or iMessages
Browser history
Facetime or phone call logs
Personal or work mail, calendars and contacts.
Notes and reminders
Device location
Frequency of app use
Prices for enrolling in DEP are quotation based.