Thank you!
Thank you for giving this device a second life!
You have prevented more water and raw materials from being used to produce new devices.

Together we are making a difference! 

Enjoy your Renewd® Device!


Below you will find a list of useful information, links and documents.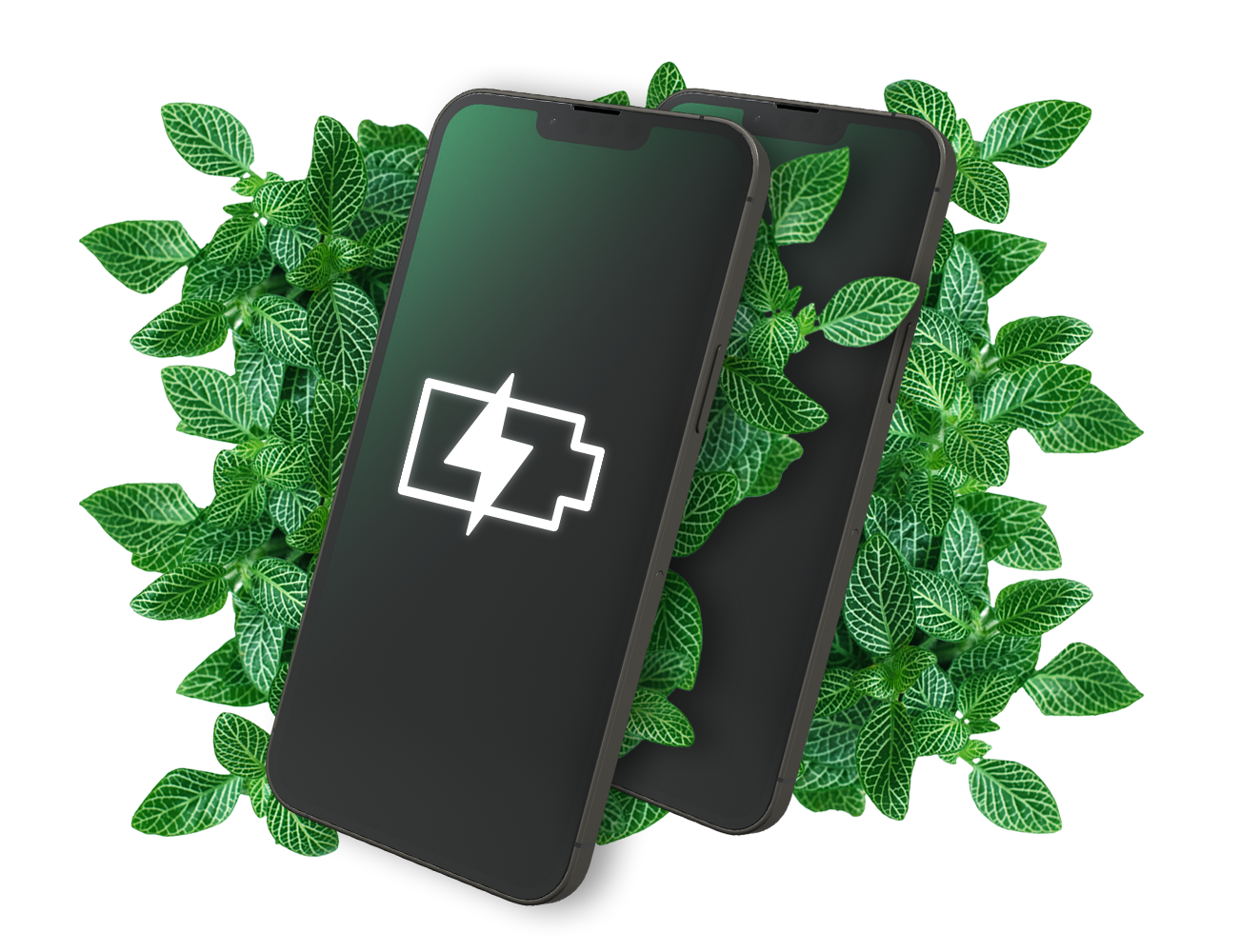 Please charge me first to wake me up!
Mobile sold in France and available on orange.fr and sosh.fr
This offer is limited to the purchase of 5 handsets per customer, same surname, same first name, same address, per year from the date of purchase of the first handset.
The warranty conditions for these reconditioned and second-hand mobiles are available on tarifsetcontrats.orange.fr and tarifsetcontrats.sosh.fr as well as on the orange.fr and sosh.fr support sites.
User guides available on orange.fr support (select the handset you want then << technical data (guides…)>>), and on the manufacturers' websites.
For all Orange Business Services customers Orange Assistance, the 24/7 mobile customer service:
706, choice 2, from an OBS mobile (call deducted from the package),
0825 000 706, choice 2, from a landline (€0.125 excl. VAT/min) + cost of a call depending on the operator.
on
+33 969 32 04 89 from abroad.
Our appliances comply with EU safety laws and regulations and carry these certificates:
Green Dot ARA [Member No. 99894]
Green Dot [Member N° 5629232]
VerpackG LUCID [Member N° DE5230999392272]
GRS BattG [N° Adhérent 21010593]
GLN GS1 [N° Adhérent 8719743489257]
Ecologic [N° Adhérent M5604]
Our pre-owned equipment, which for the purposes of this description includes only the electronic device without its accessories, contains functional manufacturer's parts and is technically compliant with the original new product. A certified new charging cable is included in the box. The second-hand equipment in this packaging, and the subject of the declaration, complies with the legislation in force within the European Union: Directive 2014/53/EU. Current EU legislation applies where applicable. The EU Declaration of Conformity on this used product, information on restrictions of use and frequency bands, are available on our website
PRECAUTIONS FOR USING YOUR MOBILE PHONE
Advice on how to reduce your exposure to radio waves:
use the headset (or pedestrian kit) when making telephone calls. It will
reduce your head's exposure to radio waves. However, when using a headset or headphones be aware of your surroundings (road crossings, potholes, pitons, potentially dangerous places, etc.).
With or without a headset, keep your mobile phone away from the stomachs of pregnant women or the lower abdomen of teenagers.
Also, use your mobile phone's SMS or Internet functions. These
require you to look at the screen of your mobile phone and therefore keep the phone away from your head and trunk, which reduces exposure.
Use your mobile phone in good reception conditions. The mobile phone automatically powers according to the radio signals it receives from your operator's network. Reception is good when the device shows
4 to 5 bars on the screen. This is not always the case in certain areas or situations, such as underground car parks, lifts, when travelling by train or car, or simply in an area with poor reception covered by the network.
SAFETY MEASURES FOR USERS AND NON-USERS
Do not use your mobile phone while driving, even with a hands-free Using a mobile phone while driving is dangerous and can lead to a serious accident the distraction created by the conversation itself or any other use (SMS, mobile internet, etc.).
Keep your mobile phone at least 15 cm away from any electronic implants (pacemakers, insulin pumps, etc.) and use it on the opposite side of the implant to avoid the risk of a collision. Consult the instructions for your medical device and talk to your doctor.
Follow the safety instructions and restrictions of use specific to certain places or situations(aeroplanes, hospitals, service stations, professional garages, schools, etc.).
As a rule, you should also follow the advice on use and specific safety instructions and specific safety instructions included in the manufacturer's manual for each mobile terminal.
As a precautionary measure, the health authorities recommend that parents who wish to provide their children or teenagers with a mobile phone, encourage them to use mobile phones in moderation and inform them of the recommendations above.

SAFETY INFORMATION
To avoid possible damage to your hearing, do not listen at high volume levels
for long periods of time. This equipment, in conjunction with its original earphones, is certified to deliver a sound pressure level of less than 100 dB SPL. The user's attention to the fact that changing the model of the original earphones for earphones not declared compatible by the manufacturer or importer may result in a change in the sound pressure characteristics and render it non-compliant with the standard in force. In any case, the user is recommended to use moderate power to avoid damaging the quality of hearing perception. The SAR (Specific Absorption Rate) of mobile phones quantifies the maximum exp the user's maximum exposure to electromagnetic waves, for use at the ear. French regulations stipulate that the SAR must not exceed 2 W/kg averaged over 10g of tissue. Precautions relating to electromagnetic waves are indicated in the instructions for use on the www.renewd.com website. Mobile phones emit varying levels of radiation, depending on the type of network and the reception level of the base station.

User guide your first steps with your smartphone
Recharge the battery.
Use the card extractor to remove the SIM card drawer.
Insert your SIM card in its slot.
Enter the PIN code.
Select a language and country.
Configure a Wi-Fi network or use your cellular connection.
Configure your device to suit your needs.
Let us help you get started with your new device in these few easy steps. Ensuring you have the best and safest Renewd® experience.
Renewd® Apple Devices
IOS and iPadOS Software
How to set it up?
Turn on your device.
If you have another device on iOS 11 or later, use Quick Start.
Activate your device
Set up Face ID or Touch ID and create a passcode
Restore or transfer your information and data
Sign in with your Apple ID
Turn on automatic updates and set up other featyres
Set up Siri and other servicesSet up Screen Time and other options
Where to find the regulations?
Go to Settings > General > Regulatory
Watch OS Software how to set it up?
Put the Watch on your wrist and press and hold the side button to turn it on
Bring your iPhone near your Watch, then follow the instructions to pair the Watch with your iPhone
Choose a Watch face
Where to find the regulations?
Go to Settings > General > Regulatory
MacOS Software
How to set it up?
Depending on your model, it automatically starts up wen you lift the lid or you have to press the power button
Follow the guidelines in the Setup assistant, it helps in getting you up and running
Where to find the regulations?
Go to Apple icon > About this Mac > Support > Regulatory Certifications
Renewd®Android Devices
Samsung Software
How to set it up?
Turn on your device
Choose a Wi-Fi network
Add your Google Account or create one at that time
Select your preferences
Register or sign in to your Samsung account
Where to find the regulations?
Go to Settings > About phone > Legal information
Google Software
How to set it up?
Turn on your device
Choose your preferred language
add your Google Account or create one at that time
Select your preferences
Where to find the regulations?
Go to Settings > About phone > Legal information
Legals & Certificates
Find all relevant information regarding Certificates and other safety information.
Certificates
Warranty
Looking to make a warranty claim? Make sure you check out the orange terms to see if you are eligible!
Claim my Warranty
Terms & Conditions
Find our complete document on Terms & Conditions in the link below.
Terms & Conditions