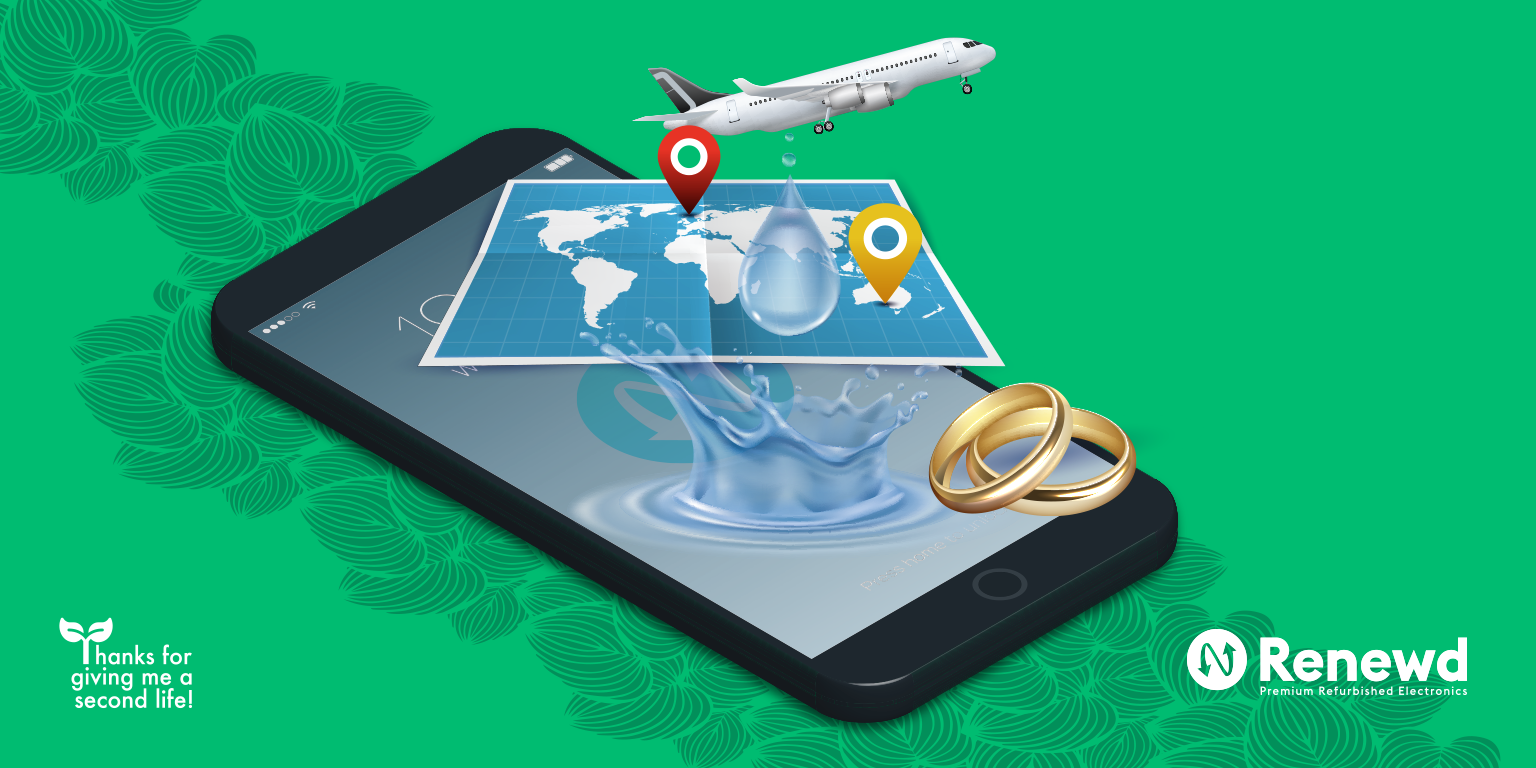 A Year of Water for Oost-Knollendam because of Refurbished Apple Products
This article was originally published in Dutch
Amsterdam, 16 January 2020 – Tell me honestly, what are your New Year's resolutions for 2020? Chances are – in addition to sports and healthier food – sustainability will also be on your list. At the beginning of 2019, it became clear that the Dutch would like to live more sustainably. We still do not always succeed in this. But there is hope: a better world in 2020 starts with your own smartphone or tablet. If you want to reduce your carbon footprint in the new year in a simple and affordable way, you can't ignore the reuse of electronic devices.
It may sound familiar to you: when your old phone or tablet is worn out or broken, a brand new product will soon be purchased. However, by buying new products every year, we create an enormous amount of e-waste. That's a shame, because nowadays you can also opt for refurbished products. These products are not only of excellent quality, but also a more affordable and sustainable alternative. By purchasing used electronics, you help to prevent e-waste. Do you opt for (more) sustainability this year? Your choice can have quite an impact!
Water savings equal to annual consumption in Oost-Knollendam
In addition to counteracting e-waste, you also deal more consciously with raw materials and materials when you choose a refurbished device. From plastic to stainless steel and from CO₂ emissions to water consumption – the production of an electronic device has a major impact on the environment. So does Renewd, a supplier of refurbished Apple products. The company looks back on 2019 as a successful year. For example, it saved more than 25 million liters of water that would otherwise have been needed to manufacture new devices.
Is that a lot? It sure is: this amount equals the water consumption of all residents of Almere on a whole day. And to the consumption of the inhabitants of Oost-Knollendam in a whole year. Check it out.
Five times around the earth thanks to refurbished products
In terms of CO₂ emissions, Renewd saved an amount equal to one hundred flights from Amsterdam to Paris, or 14,000 tons. Are you also environmentally conscious and would you prefer to travel by train? Then you could have traveled around the world five times with the amount Renewd has saved. Finally, Renewd also looked at the savings in raw materials it achieved with its remanufactured products. In 2019 this led to the reuse of 3.6 kilos of gold. In comparison, that's enough to make 1,200 wedding rings. So if getting married is one of your New Years resolutions, grab that chance!
---
Choosing for refurbished devices has a positive impact on the environment. Do you want to reduce your carbon footprint as well? Choose for a Renewd iPhone as your next smartphone!