Free Pick-Up &
Return Service

Our Promise
The Best Quality in Environmentally Responsible Devices
Only 100% Original Parts
All our devices fully contain Original Parts. No hassle with fake or third-party parts or any alerts of incompatibility on your device.
Strictest Control
All our devices are thoroughly controlled by certified specialists.
2 Year Warranty
We are so confident about the Quality of our Renewd devices that we offer a 2 year warranty with free Pick-Up and Return Service included.
Of course! All our products are proudly labeled with the
Refurbished Certificate!
Learn more about it!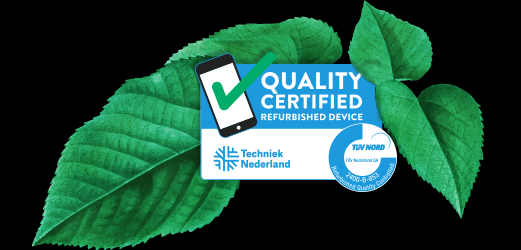 We Are Always Nearby
You Can Currently Find Us Here Annually, about 42 million tons of e-waste is produced worldwide. A lot of devices that can be reused or recycled are thrown away too easily. This is a great shame for all the materials that are used in the production. For example, 100 litres of water are used in the production of a single iPhone and an average of 55.5KG of CO2 is emitted on top of that. So when you choose a Renewd device, you not only save on your costs, but also on the environment! This way, we give the iPhone a second life. Renewd: Greener & Affordable