Working at Renewd®
Working at Renewd® is fun, challenging and requires a lot of personal responsibility. In this role, you will be the point of contact for our partners and provide them with advice on their marketing questions. You will be the missing link between the Renewd® resellers, the sales department and the marketing/branding department.
With your knowledge, you can provide the stakeholders with advice on online findability and advertising. Through your analyses, reports and management of budgets, the entire marketing/branding department functions optimally. You work closely together with the Brand Manager to ensure the perfect representation of the Renewd® brand and products.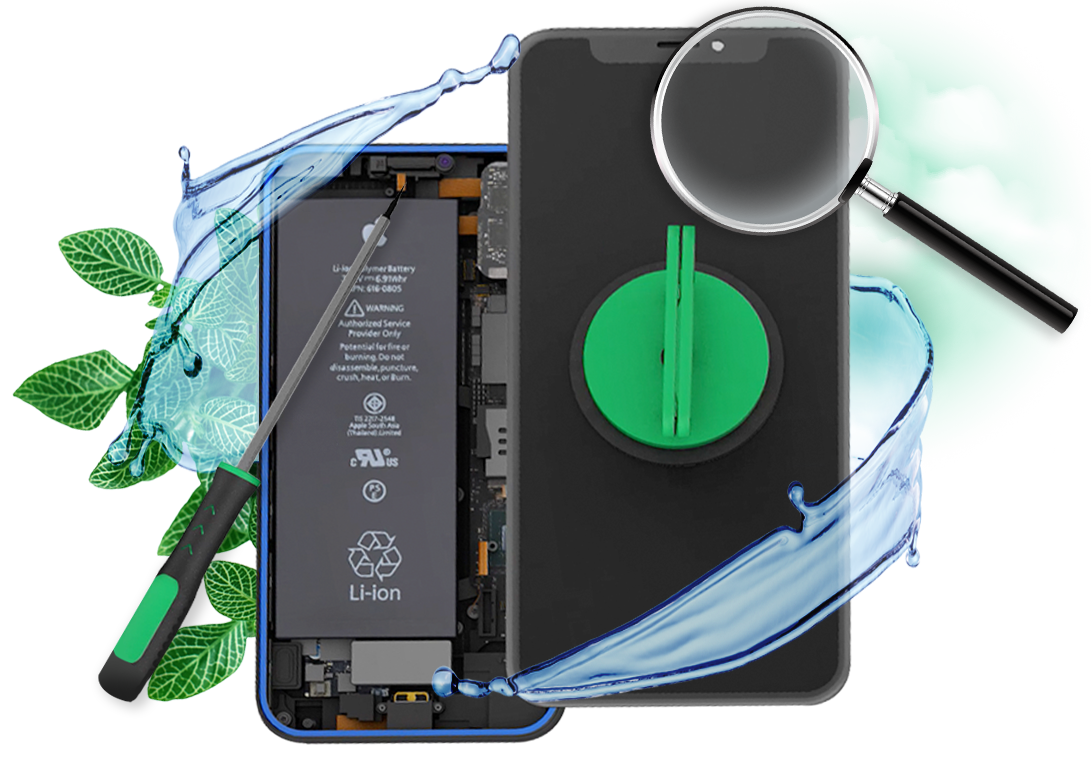 What are you going to do?
As Junior Content Marketeer, you are responsible for communicating and managing all types of content for Renewd® and its partners, following the already established branding and guarding the brand alignment outside the company. From the presentation of the products online to the diverse marketing campaigns that promote the brand and its products. You will maintain the communication between the partners and the brand team of Renewd®, translate the indicated strategy to texts or visual materials and keep track of the processes from the planning and execution to the monitoring of the projects. You communicate the tools to make a difference!
What are your responsibilities?
Internal & external content management and monitoring of campaigns or projects
Keep track of the processes, update and follow up on boards and mail accounts
Keep a close eye on online content with partners and communicate any advice
Help partners think more consumer-friendly when positioning our products
Create content and materials that will help Renewd® communicate clear and branding-approved storytelling
Help analyse and define segmentations and journeys
Help create content that is SEO-friendly
Help analyse and research the second life market and all that is involved
You recognize yourself in this:
You have completed at least a HBO education and 2 years of relevant work experience
You are a born storyteller and you know how to convince people with your words
You are able to work with design programs when needed
You like to be aware of developments in projects and always keep the team well informed
You have an effective way of communicating in English and Dutch
You are social, customer-oriented and able to empathize with our partners and their (product) needs
You like to take the initiative and want to do your job a little better every day
You are cheerful, cheerful and able to work independently
You are available part-time (32 hours)
Sustainability is important to you, because together we contribute to a more sustainable world!
This is what you get from us:
An excellent salary, that goes without saying
A neat workplace, consisting of modern Apple products: MacBook, AirPods, Magic Mouse, Renewd® iPhone
The possibility of working some days from home. Of course with a furnished home workplace
25 more than earned vacation days
Travel allowance and pension scheme
A dynamic and challenging job, in a young international team. You get something from many departments and you grow with-in the company
A more than extensive lunch at the office (vega, veggies, halal. etc), at the expense of the boss!
Conviviality; we enjoy celebrating! So also the holidays of our international colleagues
An open organization. Having a drink with your boss or manager on a Friday afternoon drink is the rule rather than the exception
How to apply
Share your motivation and CV with Georgina Lira ([email protected]). If you have any questions beforehand, feel free to reach out!